WENDY DANIELL (Bari)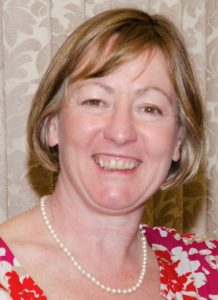 I've retired early so finally have quite a bit of free time.  I belong to a choral society but fancied joining a second choir that sang more light-hearted music.  It was an Internet search that brought me to the Fascinating Rhythm website. I liked the look of what I saw so I filled in the contact form and clicked on "Submit".  Within a day not only had I heard back from Margaret but also been invited by Andrea to join a car share for the journey to rehearsals.  What a friendly start! I was blown away at the first rehearsal when I saw the chorus perform its highly-placed songs from the annual LABBS convention.  Everyone is very welcoming and supportive and already I feel like an established member.  One aspect I particularly like about FR is the structured approach it takes to learning songs and making sure that everyone comes up-to-scratch for performances.  I am looking forward to my first.
VIKKI  CHAMPION(Lead)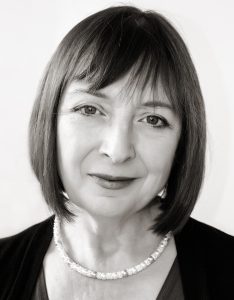 I went on a singing holiday last October and ended up doing an hours worth of tags with 3 barbershop guys and absolutely loved it. They also told me about the convention and I decided to go. When I registered the form asked who I was supporting and I put Fascinating Rhythm as it was the closest group to me (must have been Karma!). I loved the Convention and joined in with tags in between things – a great buzz! My mission then was to find a group to join and I was disappointed with the ones I visited in terms of energy, friendliness and attitude, so when I came to FR (having seen your stunning set at the Convention too!) the immediate friendliness, Jo's brilliant Directorship and the energy of the group it was a no brainer and here I am!!! I am loving it – it's challenging, getting me to sing in a different way to anything else I have done and it's really wonderful to be part of such a determined, friendly and energetic group of ladies – thank you for making it so wonderful!
AMY FORD (Lead)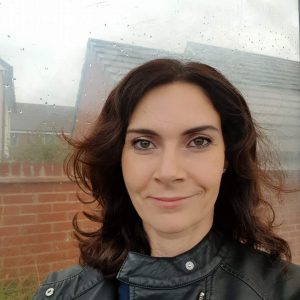 I wanted to join FR because a really good friend of mine sings in the chorus and has told me how much she loves it and it has transformed how she sings. I sing in a community choir and have been wanting to improve my singing technique and try the challenge of 4 part harmony for a while, so when the opportunity came I went for it! My first few weeks have been great – every single person I have spoken to has been so welcoming and the wall of sound FR can create is mind blowing. I can't wait to get trained up and bring it to the big stages!
KATE BISHOP (Bass)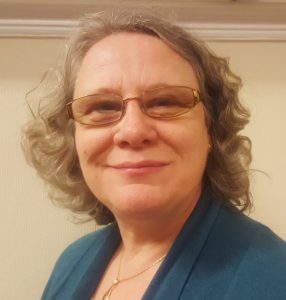 I have always enjoyed music, playing Clarinet and Drums (not at the same time), but I've never really sung in a choir.  A friend of mine introduced me to FR 2 years ago when I attended the workshop in 2017.  I soon found my way into the bass section and had a great day, but not the courage or commitment to join.  My friend invited me back to the workshop in 2018 and something clicked and I felt I must join FR.  I feel at home in the bass section, all have made me so very welcome.  I love the harmonies and FR makes such a glorious sound, it is great to be part of it.  I'm learning new songs and enjoying the challenge that singing with committed members brings, there is no sitting on your laurels though, Jo the MD makes us work hard on a Thursday.  A brilliant way to spend an evening, I feel privileged to be a member of FR.