As strong believers in keeping performance art alive we encourage young people to explore their musical talents. In 2010, Fascinating Rhythm's Choreographer & Assistant Director Wendy Howse started Junior FR to bring together young singers aged between 7 and 14.   Starting out with just eight girls and supported by a dedicated team of FR members and others, they now have 25 members.
These youngsters work on everything that FR 'Senior' does – practising posture, breathing, diction, pitch and singing with confidence. They also get some two to one vocal coaching with Gold Medal quartet winner Ali Jack.
Performance and Competition
2016
Pantomime Success!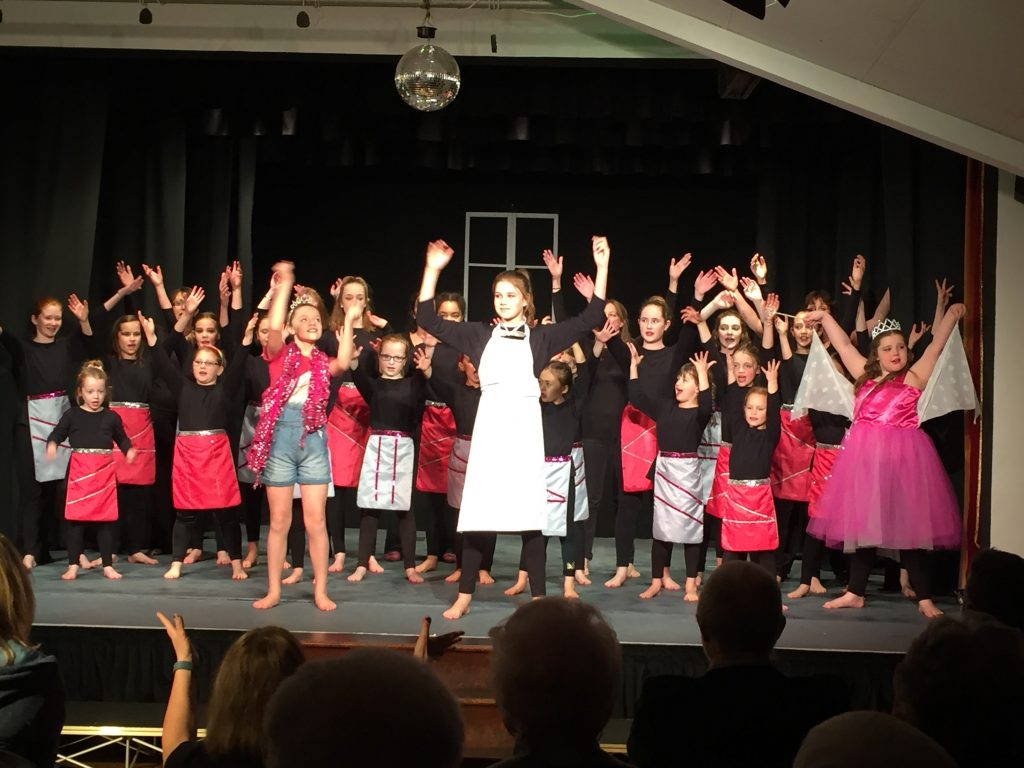 After appearing on FR's successful 20th Anniversary Show in June 2015, JFR's Musical
Director Wendy Howse decided the girls deserved a show of their own, to give the youngsters an opportunity to expand their singing skills by adding the extra dimensions of dancing and acting on stage.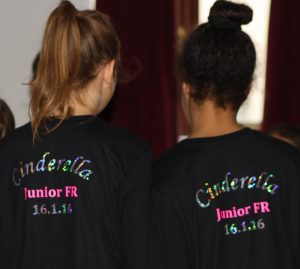 Roald Dahl's Cinderella character is a girl who knows her own mind and is determined to escape the cellar and the domination of her less attractive sisters.  The Prince turns out to be less than charming – actually a bit of a psychopath – and, after he chops her sisters' heads off, Cinders asks the Magic Fairy to find her someone a bit less challenging so she hooks up with The Jam Man – a simple man who helps with the cleaning and makes lovely sweet things to eat – perfect!
The staging package – designed for primary school performances – arrived in the summer of 2015 with scripts, scores, backing tracks and staging suggestions but the JFR team were disappointed to find that ALL the music was simply in unison or in rounds.  Realising this would obviously not challenge our highly skilled group of young singers or show the audience all they have learned, team member Kitty Davies decided to have a go at arranging some harmony parts – intending to just add a second line here or there, but ending up arranging all seven of the main songs into between 2 and 4 parts.  This gave the music much more interest and depth of sound, though it gave the team a huge challenge in terms of learning time and production, discovering that there's so much more to putting on a show than just learning the lines and music …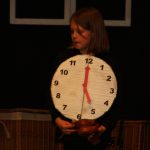 The whole JFR team pulled together in an incredible effort to produce costumes, props, set and lighting – with much-appreciated technical help from Mark and Ray of local drama group 'The Actonians' – and to Sarah Hopkins from FR for stepping in to help with acting/directing.  All of these things combined to produce a show that was interesting to listen to, full of humour and stimulating to watch by the greatly appreciative audiences of both packed shows.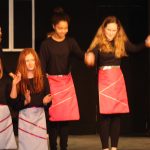 Aged 5 to 14, all the girls showed great commitment to learning each new song, concentrating during rehearsals (not always easy when you're 5) and totally stepping up their performance like consummate professionals, enjoying themselves enormously during the process (especially the between shows party tea!) and are now asking "What's NEXT?".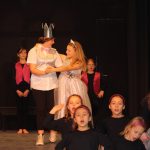 Well, next on the agenda was competing at the Thornbury Eisteddfod in March when they debuted a song arranged specially for them byPete Nugent (www.noojtracks.co.uk).  Proms in the Meadow followed in the summer and an appearance or two in Fascinating Rhythm's next big show in December.
2015
Saturday, 14th November JFR's 2nd Junior Workshop
10th March – competed in the U14 class singing a 3-part a cappella arrangement of 'Who's the Best', and 'Edelweiss' accompanied by Jo Luddington on the piano – and won their class with Distinction and an improved score.
2014
Having met fortnightly on a Saturday, after Easter 2014 Junior FR started a new chapter by becoming a weekly club and now rehearse every Friday from 4:00 – 5.30pm in Iron Acton. There were many exciting things accomplished during 2014, including recording a song for Fascinating Rhythm's CD 'Listen to the Music', and attending a singing workshop for juniors in September, run by Wendy and FR's MD Jo Dean, along with JFR's dedicated team.  More than 70 young singers from the area attended this free workshop that was supported by grants from South Gloucester CC and Messrs Renishaw Ltd.
We were delighted when Junior FR competed in their second Eisteddfod on March 13th at St.Mary's Church, Thornbury, entering the U14 section and coming 2nd, gaining 85 marks. They sang one song in a cappella style using the basic tune of 'Twinkle Twinkle Little Star' but in three-part harmony. The words were written by Junior FR helper, Kitty Davies, and the song was called 'Who's the Best'.  Their second song was 'Rule the World' by Take That, with piano accompaniment.
2013

Proms in the Meadow at Iron Acton (stole the show again!)
Thornbury Eisteddfod: A small group made up of mothers and daughters from JFR and FR performed the Nursery Rhyme Medley that gained JFR a distinction award.
Also featured in FR's Winter show, performing  two new songs – 'Somewhere' and 'Twinkle Christmas.
2012

Joined 'senior' FR for Proms in the Meadow at Iron Acton (stole the show …)
Want to join?
New members (girls aged 7 years and upwards) are always very welcome. Please contact the MD, Wendy Howse for more information.