Our chosen charity for 2018 is "Dementia Connections"
We are delighted that we are supporting Dementia Connections for 2018 – this means that any funds we raise will be donated to them at the end of their year.
Here is a little more information about them:
"Dementia Connections is a partnership between Trust in You CIC and LINK Services (South Glos) CIC. We are not for profit organisations, so any proceeds go towards our work in the local community.
Christine and Amanda, who created Dementia Connections, are both Community Dementia Links and have access to a wide range of resources and other people/organsations that can  offer information, guidance and support.
Our aim is to provide a friendly and welcoming environment in all our Memory Groups for people who are living with dementia, including carers. We do not stop caring once the person with dementia leaves their care to live in a care home or when the carer is bereaved. There is always a welcome at our Memory Groups.
We also provide respite for carers, support and companionship for people in the community who are living with dementia.
We are leading the way in creating a  "Dementia Friendly Wotton" (Wotton-under-Edge, Gloucestershire), working in partnership with Wotton Town Council and other groups and organisations to raise awareness across the whole community.
We are keen to promote healthy lifestyles which are evidenced to have a positive impact on the lives of people with a diagnosis of dementia and their carers. With that in mind we offer a variety of activities in our groups and beyond. For example, we offer exercises to boost physical and mental health (e.g. Move It or Lose It! exercise sessions and Adaptive Bowls), and have just secured an allotment where we can all take part in growing food and flowers – benefiting from fresh air, exercise, nutrition and companionship.
We enjoy the support of our volunteers who offer a range of skills and experience. New volunteers are always welcome.
Everything that we do revolves around the experience, skills, memories and passions of the people that are part of our groups and those we visit at home."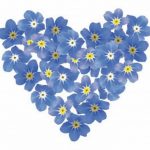 If you want to find out more please contact: Dementiaconnections@outlook.com
You can also find them on Facebook page: Dementia Connections @Dementiaconnections